is our innate spiritual ability to create our own unique physical reality experience. We souls inside these human bodies have the spiritual ability to manifest physical matter because we are of the consciousness and self-awareness of the Creator of all physical matter in the universe. I learned in the afterlife that we souls create various experiences and opportunities primarily unconsciously. We manifest into physical reality what we truly and deeply believe--often from the beliefs we adopted early in childhood before we knew what they meant or whether the beliefs were right for us.

I learned in the afterlife that we souls can take control of our manifesting and do it consciously by focusing our "attention and intention." We can also correct our long held, hidden erroneous beliefs from which we unconsciously manifest unhappiness into our lives. We can change our lives by consciously manifesting more of what we want, correcting erroneous beliefs from which we have been unconsciously manifesting, and by using manifesting to heal our physical and emotional wounds, relieve pain, and cure illnesses and injuries. Below are your manifesting resources.

I HAVE MORE CDs AND DVDs AVAILABLE at http://www.backwardsbooks.com

Interview on Life, Death & Beyond Series of Inspire Health podcast by Tea Shahbazi and Dr. Jason Loken -- January 25, 2023
You can watch the video on You Tube when it is available.
https://www.youtube.com/@InspireHealthPodcast

1st Time Ever: My Full and Unedited First Death and Afterlife Experience -- Zoom webinar, Saturday, January 28, 2023, 1:00-3:00 pm Eastern/10:00 am-Noon Pacific $20.00

Every time I have given an account of my first death and afterlife experience I have summarized parts or left parts out that were too personal or too hard to explain. This will be my full account for posterity explaining what it was like to die and how I felt during various events. No Q&A will be allowed as this will be very traumatic for my body. There will not be a recording made available. Registration is available on page 2 of the Online Store.
NDE TV with Pegi Robinson will be recorded on February 1, 2023. Watch this space for how to view it.

Reincarnation, Karma, and Soulmates -- Zoom webinar, Saturday, February 25, 2023, 1:00-2:30 pm Eastern/10:00 am-Noon Pacific $20.00

While in the afterlife I received Knowings about the incarnation stage of eternal life and watched my own decision to incarnate into Nanci. This webinar will cover why Source created us to incarnate, the reincarnation process and how much of it is our own choice, whether karma is real, and the types of soulmates we might have on Earth. Participant Q&A at the end. Registration is available on page 2 of the Online Store.

Source's Purpose for Dreams -- Zoom webinar, Saturday, March 25, 2023, 1:00-2:30 pm Eastern/10:00 am - Noon Pacific $20.0
Shortly after I entered the Light, Knowings on a lot of unrelated topics started dropping into my mind. One of them was about dreams. This webinar will cover what I learned about dreams, how Source uses them, the different types of experiences we call "dreams," and how dream content can benefit you. Participant Q&A at the end of the presentation. Please bring a dream you would like to share so I can analyze it. Registration will open in February 2023.
Potential 2023 Webinar Topics:

Emotions Humans Accept as Love
Ghosts and After-death Communications
How to Manage Fear
and more. I welcome your suggestions.
Love Covered Life Podcast Interview -- available on my YouTube Channel at
Home Page, along with many other videos I have made
Next Level Soul Podcast with Alex Ferrari --
"My NDE Revealed My Religion Lied to Me" interview video on my YouTube Home Page.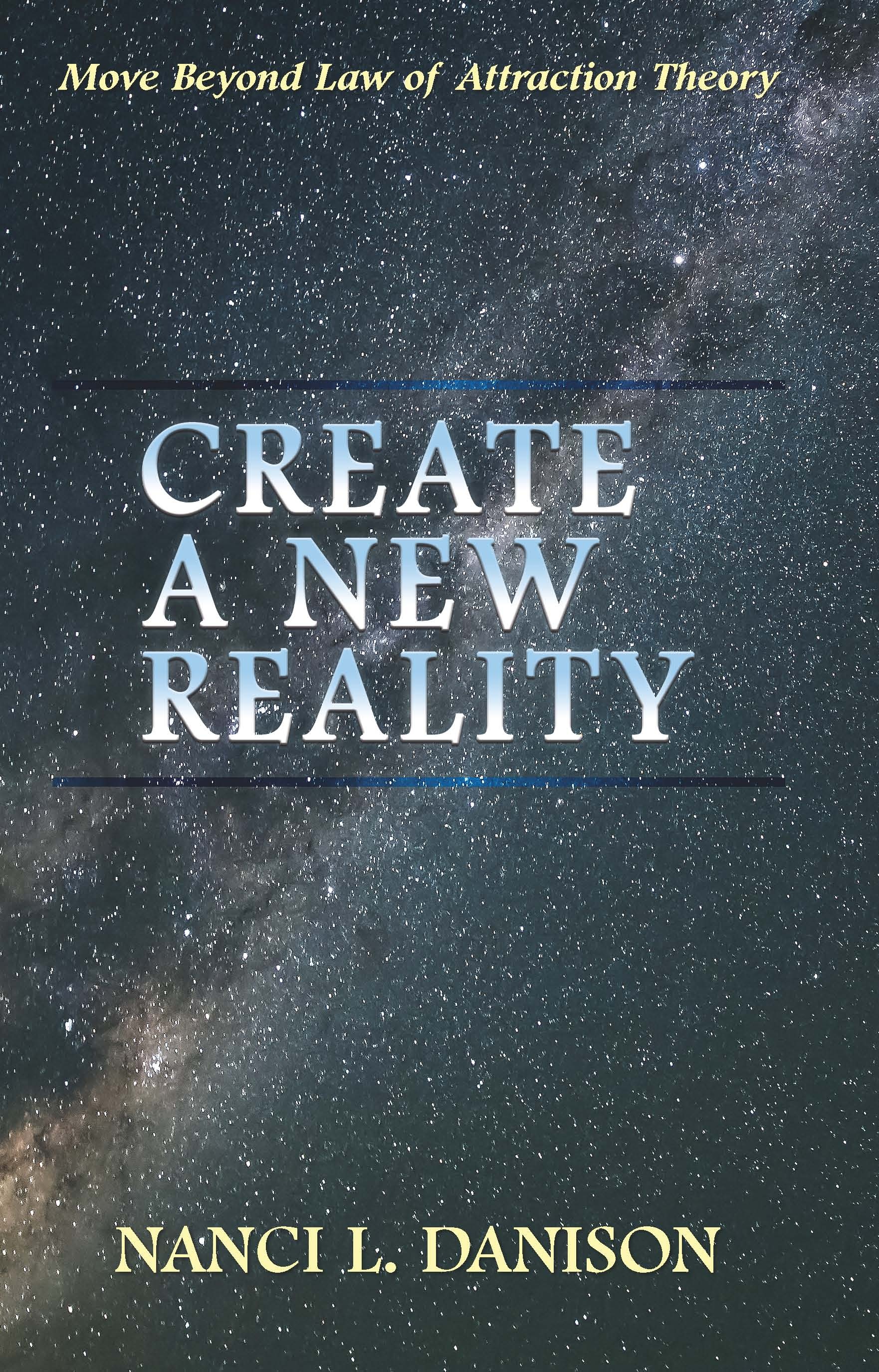 Create a New Reality--

Move Beyond Law of Attraction Theory

trade paperback
This book includes everything I remember learning in the afterlife about the power of manifesting physical reality and leads you step-by-step through how to create more opportunities to better your life, to replace old beliefs that hold you back from creating a happier life, and to heal yourself of physical and emotional wounds. $16.95

How to Manifest

Physical Reality

2-CDs
In this 2-CD recording of a live workshop, I detail how Source, and we souls who are part of Source, manifest the physical world that humans experience as reality and how to change it. I describe the three physical environments I instantly manifested in the afterlife and detail the Knowings about manifesting I received there. $14.99

Manifesting Coaching Sessions
I can help you manifest a better life for yourself through manifesting coaching sessions. Get the details on the Coaching Page.