I Returned From Death to Share Startling Truths I Learned in the Afterlife
I had been practicing law in a large, prestigious law firm for 16 years before I died during a pre-surgery radiologic procedure and went into the afterlife the first time. No one was more surprised than I was to discover that the truth about death, God, the afterlife and the purpose of human life is vastly different than what I had learned during 12 years of Catholic schools and 6 years of Methodist college. Nothing in my science degree studies hinted at any of these truths. I returned to my body to tell anyone who would listen what happened to me in heaven and what I had learned there directly from what I call the Source (God). I left the safety and security of my law firm within months of dying because I did not want my new mission to adversely affect my law partners and associates.
Thereafter, I died and entered the afterlife twice more to give progress reports on my "mission" of telling people about my first visit to our eternal home. Over the years, I nearly died in hospitals three more times, though I did nothing more than wander around the hospital while out of body. Medical personnel confirm the events. I also had a shared-death experience with my mother when she died. The priest in attendance confirmed what I saw. In short, my life has turned from lawyer to witness - eyewitness to the extraordinary events of my afterlife and the startling information I gained there. Many of my messages describe how to use our spiritual superpowers now. The most potent spiritual tool, manifesting, is the power to literally create - and improve - the physical life our body experiences.
MORE CDs, DVDs AND RECORDINGS AVAILABLE at http://www.backwardsbooks.com

The Recording of my webinar "Reincarnation, Karma, and Soulmates" will no longer be available after April 14, 2023 at 4:30 pm Eastern (US). Order now.

Source's Purpose for Dreams -- Zoom webinar, Saturday, March 25, 2023, 1:00-2:30 pm Eastern/10:00 am - Noon Pacific (US)

Shortly after I entered the Light, Knowings on a lot of unrelated topics started dropping into my mind. One of them was about dreams. This webinar will cover what I learned about dreams, how Source uses them, the different types of experiences we call "dreams," whether there are "lucid dreams" and how dream content can benefit us. The recording will be available for a limited time in the Online Store.
Angels, Guides and Other Spiritual Beings - Zoom webinar, Saturday, April 25, 2023, 1:00-2:30 pm Eastern/10:00 am-Noon Pacific (US)

I received Knowings in the afterlife about what humans call angels, guides and other types of spiritual beings. I also personally experienced some of them. This webinar will discuss whether angels, archangels, and cherubim as described in Christian lore exist in the afterlife; what types of guides exist in heaven; the nature of spiritual beings NDErs see in heaven; and whether and how any of them intervene to help us. A general audience Q & A session will follow the presentation. Registration is open in the Online Store.
Why NDEs Are All So Different - Zoom webinar, Saturday, May 27, 2023, 1:00-2:30 pm Eastern/10:00 am-Noon Pacific Time (US)
Since Dr. Raymond Moody coined the term "near-death experience" (NDEs) in 1975, that name has been expanded exponentially to include many different types of phenomena, many of them not involving the experiencer's death. I was given Knowings about what NDEs are about and why mine was different than most while I was in the afterlife the first time. This webinar will explore the range of experiences now fitting under that umbrella, what causes NDEs, what is actually happening during an NDE, and why the reports of the millions of experiencers are so different from one another. A general audience Q & A session will follow the presentation. Registration is open in the Online Store.
Ghosts and After-death Communications - Zoom webinar, Saturday, June 24, 2023, 1:00-2:30 pm Eastern/10:00 am-Noon Pacific (US)

Crossing Over Process Explained - Zoom webinar, Saturday, Saturday, July 22, 2023, 1:00-2:30 pm Eastern/10:00 am-Noon Pacific (US)

RECENT PODCASTS
NDE TV with Pegi Robinson - my February 1, 2023 interview has been added to my YouTube Channel at
https://www.youtube.com/watch?v=ilK9_WhYOU
Interview on Life, Death & Beyond Series of Inspire Health podcast by Tea Shahbazi and Dr. Jason Loken -- January 25, 2023
You can watch the video on You Tube
https://www.youtube.com/@InspireHealthPodcast
Love Covered Life Podcast Interview -- available on my YouTube Channel at
Home Page, along with many other videos I have made
Next Level Soul Podcast with Alex Ferrari --
"My NDE Revealed My Religion Lied to Me" interview video on my YouTube Home Page.
Potential 2023 Webinar Topics:

Emotions Humans Accept as Love
How to Manage Fear
and more. I welcome your suggestions.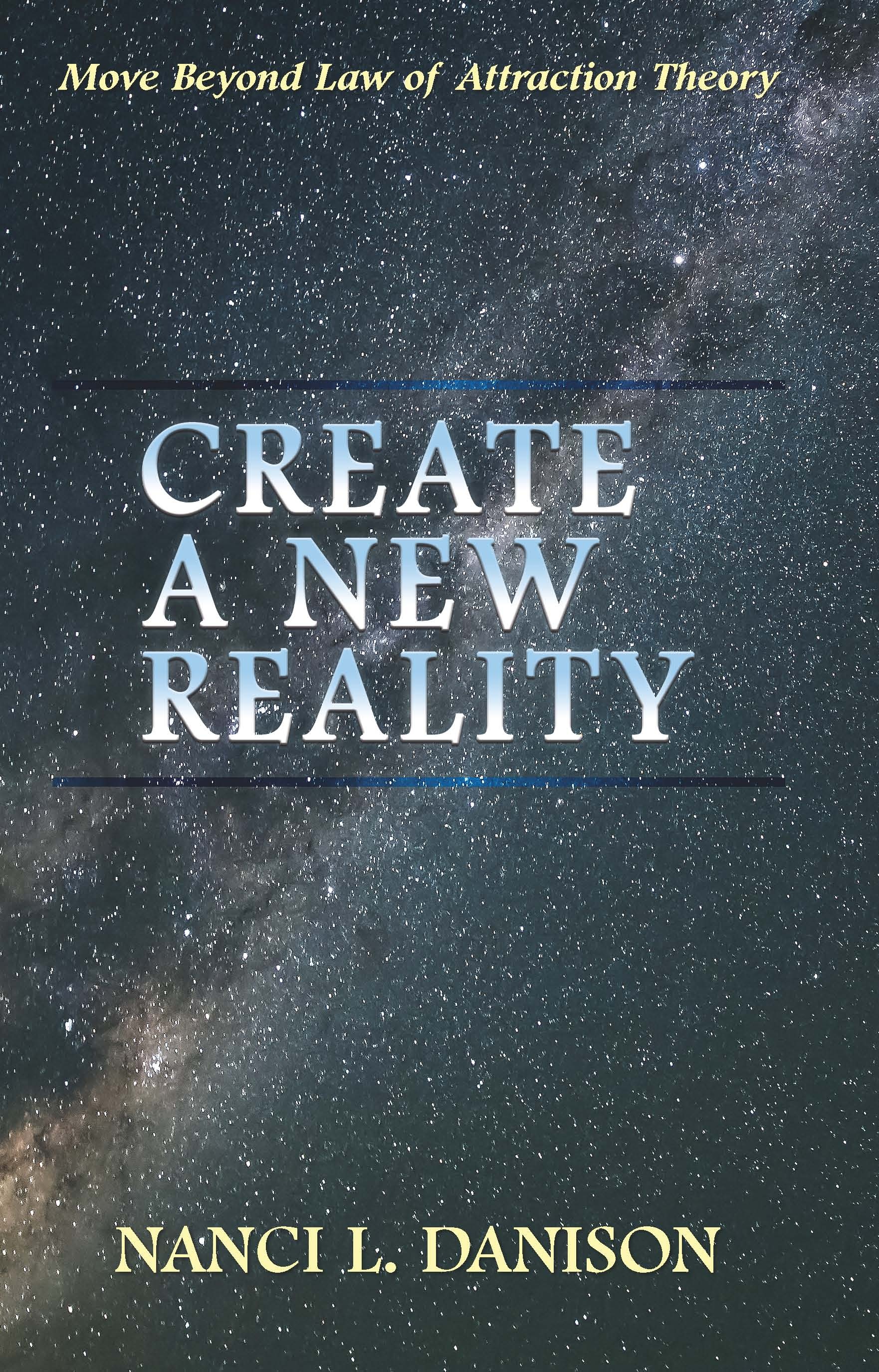 Create a New Reality--

Move Beyond Law of Attraction Theory

trade paperback
This book includes everything I remember learning in the afterlife about the power of manifesting physical reality and leads you step-by-step through how to create more opportunities to better your life, to replace old beliefs that hold you back from creating a happier life, and to heal yourself of physical and emotional wounds. $16.95

How to Manifest

Physical Reality

2-CDs
In this 2-CD recording of a live workshop, I detail how Source, and we souls who are part of Source, manifest the physical world that humans experience as reality and how to change it. I describe the three physical environments I instantly manifested in the afterlife and detail the Knowings about manifesting I received there. $14.99

Manifesting Coaching Sessions
I can help you manifest a better life for yourself through manifesting coaching sessions. Get the details on the Coaching Page.