is our innate spiritual ability to create our own unique physical reality experience. We souls inside these human bodies have the spiritual ability to manifest physical matter because we are of the consciousness and self-awareness of the Creator of all physical matter in the universe. I learned in the afterlife that we souls create various experiences and opportunities primarily unconsciously. We manifest into physical reality what we truly and deeply believe--often from the beliefs we adopted early in childhood before we knew what they meant or whether the beliefs were right for us.

I learned in the afterlife that we souls can take control of our manifesting and do it consciously by focusing our "attention and intention." We can also correct our long held, hidden erroneous beliefs from which we unconsciously manifest unhappiness into our lives. We can change our lives by consciously manifesting more of what we want, correcting erroneous beliefs from which we have been unconsciously manifesting, and by using manifesting to heal our physical and emotional wounds, relieve pain, and cure illnesses and injuries. Below are your manifesting resources.

I HAVE MORE CDs AND DVDs AVAILABLE at A.P. Lee & Co., Ltd.'s website of http://www.backwardsbooks.com

Source Creates Physical Life Partly Through Us (Manifesting) -- Zoom webinar, Saturday, August 27, 2022 at 1:00-2:30 pm Eastern/10:00-11:30 am Pacific $10-15 US

Do you ever feel like life is happening TO you? That you have no say in what happens in life? I learned in the afterlife that we souls inside these human bodies actually do have control over the events of human life through our spiritual power of manifesting physical reality. This webinar will detail what I learned about the manifesting formula and how to apply it, how to manifest events and opportunities consciously, how to correct our unconscious manifesting habits, and troubleshooting tips,
To register for this webinar, go to https://isgo.iands.org/webinar/source-creates-physical-life-partly-through-us/ or click after colon:
Link caption
Love Covered Life Podcast -- YouTube Video to be posted September 1, 2022 on the Love Covered Life YouTube Channel

Christine Hassler Podcast "Over It and On With It" -- Interview by Christine Hassler will be recorded August 29, 2022 for later posting.
Next Soul level Podcast with Alex Ferrari -- Recording September 13, 2022 to be podcast later

I will post more when the release date is scheduled.

Manifesting:

Creation, Not Attraction

DVDs
In this video of a live workshop, I discuss the principles of manifesting, how and why it works, and how to more consciously control one's manifestations of life's events and experiences. I also touch on using manifesting to heal yourself. Manifesting is also contrasted with the law of attraction theory. $19.99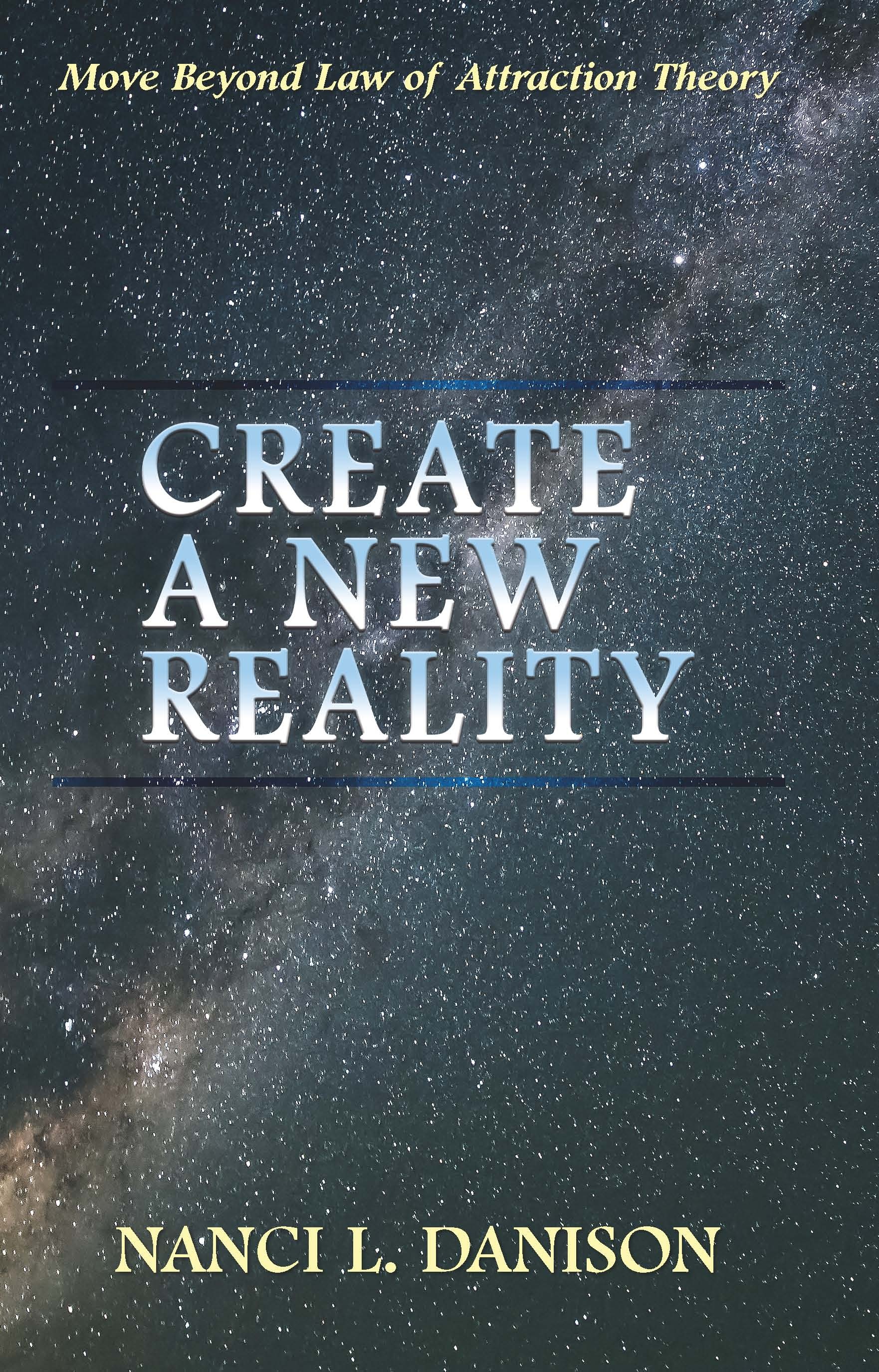 Create a New Reality--

Move Beyond Law of Attraction Theory

trade paperback
This book includes everything I remember learning in the afterlife about the power of manifesting physical reality and leads you step-by-step through how to create more opportunities to better your life, to replace old beliefs that hold you back from creating a happier life, and to heal yourself of physical and emotional wounds. $16.95

Manifest Healing

2-CDs
These CDs from a live workshop explore what I learned in the afterlife about the body's healing abilities and our spiritual manifesting powers to heal ourselves physically and emotionally. Self-healing programs are included. $14.99

How to Manifest

Physical Reality

2-CDs
In this 2-CD recording of a live workshop, I detail how Source, and we souls who are part of Source, manifest the physical world that humans experience as reality and how to change it. I describe the three physical environments I instantly manifested in the afterlife and detail the Knowings about manifesting I received there. $14.99

Manifesting Coaching Sessions
I can help you manifest a better life for yourself through manifesting coaching sessions. Get the details on the Coaching Page.