I Returned From Death to Share Startling Truths I Learned in the Afterlife
I had been practicing law in a large, prestigious law firm for 16 years before I died during a pre-surgery radiologic procedure and went into the afterlife the first time. No one was more surprised than I was to discover that the truth about death, God, the afterlife and the purpose of human life is vastly different than what I had learned during 12 years of Catholic schools and 6 years of Methodist college. Nothing in my Biology, Chemistry, or Psychology degree studies hinted at any of these truths. I returned to my body to tell anyone who would listen what happened to me in heaven and what I had learned there directly from what I call the Source (God). I left the safety and security of my law firm within months of dying because I did not want my new mission to adversely affect my law firm.
Thereafter, I died and entered the afterlife twice more to give progress reports on my "mission" of telling people about my first visit to our eternal home. Over the years, I nearly died in hospitals three more times, though I did nothing more than wander around the hospital while out of body. Medical personnel confirm the events. I also had a shared-death experience with my mother when she died. The priest in attendance confirmed what I saw. In short, my life has turned from lawyer to witness - eyewitness to the extraordinary events of my afterlife and the startling information I gained there. Many of my messages describe how to use our spiritual superpowers now. The most potent spiritual tool, manifesting, is the power to literally create - and improve - the physical life our body experiences.
MORE CDs, DVDs AND RECORDINGS AVAILABLE at http://www.backwardsbooks.com

NEW - You can now order videos of my webinars going back to September 2022 in the Online Store

The Creation Story --What is God, What Am I - Zoom webinar, Saturday, June 24, 2023, 1:00-2:00 pm Eastern/10:00-11:00 am Pacific (US)

You are an incredibly powerful spiritual force inside a human body. Come and find out how and why this is true. In this webinar, I will tell you what I remember of watching God/Source create the universe while I was inside its Energy. I will detail how it felt to be inside God/Source in the afterlife and what I remember about how and why Source created the universe, humans, and souls. I will include information I ran out of time to give you in my January 2023 full description of my first afterlife experience. A general audience Q & A session will follow the presentation. Register in the Online Store.
Crossing Over Process Explained - Zoom webinar, Saturday, July 22, 2023, 1:00-2:00 pm Eastern/10:00-11:00 am Pacific (US)

What do you tell someone who is dying? Would it comfort them to know what to expect when their body dies? This webinar will focus on the steps we take in the crossing over process that Source designed, as that process was explained to me via Knowings I received while in the afterlife. The content will include information from other afterlife experiencers and tips for preparing for death. A general audience Q & A session will follow the presentation. Register in the Online Store.
Deep Inside the Afterlife - Zoom webinar, Saturday, August 26, 2023, 1:00-2:00 pm Eastern/10:00-11:00 am Pacific (US)

What would have happened to all those NDErs who hit a barrier in the afterlife and had to return to their bodies? Find out what the 2.5-3% of NDErs who reached no barrier and stayed in the afterlife much longer have learned. This presentation will be a preview of my next book, based on research into other NDE accounts like mine. A general audience Q & A session will follow the presentation. Register in the Online Store.

RECENT PODCASTS
NEW *** Wisdom From North Podcast with Jannecke Oinaes Interview will be recorded on May 23, 2023 and posted to the YouTube channel shortly thereafter. I will update this spot when the video is posted.

Next Level Soul Podcast with Alex Ferrari Interview, titled "NDE Showed No Religion, No Hell" has been added to my YouTube Channel and also appears at:
https://www.youtube.com/watch?v=z7JmmJVKoyM
NDE TV with Pegi Robinson - my February 1, 2023 interview has been added to my YouTube Channel at
https://www.youtube.com/watch?v=ilK9_WhYOU
Interview on Life, Death & Beyond Series of Inspire Health podcast by Tea Shahbazi and Dr. Jason Loken -- January 25, 2023
You can watch the video on You Tube
https://www.youtube.com/@InspireHealthPodcast
Love Covered Life Podcast Interview -- available on my YouTube Channel at
Home Page, along with many other videos I have made
Potential 2023 Webinar Topics:

Emotions Humans Accept as Love
How to Manage Fear
and more. I welcome your suggestions.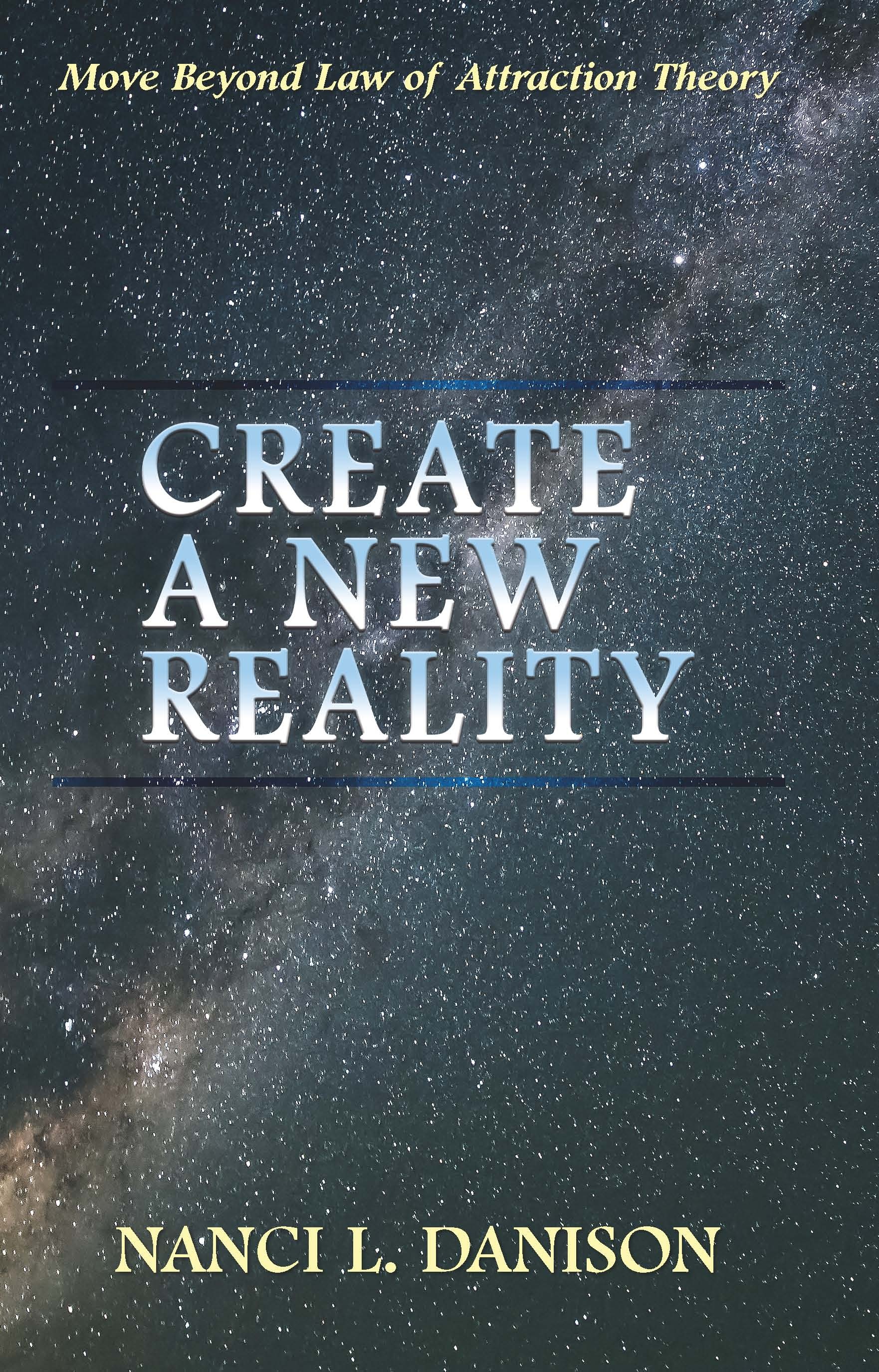 Create a New Reality--

Move Beyond Law of Attraction Theory

trade paperback
This book includes everything I remember learning in the afterlife about the power of manifesting physical reality and leads you step-by-step through how to create more opportunities to better your life, to replace old beliefs that hold you back from creating a happier life, and to heal yourself of physical and emotional wounds. $16.95 in the Online Store.

How to Manifest

Physical Reality

2-CDs
In this 2-CD recording of a live workshop, I detail how Source, and we souls who are part of Source, manifest the physical world that humans experience as reality and how to change it. I describe the three physical environments I instantly manifested in the afterlife and detail the Knowings about manifesting I received there. $14.99 in the Online Store.
Manifesting Coaching Sessions
I can help you manifest a better life for yourself through manifesting coaching sessions. Get the details on the Coaching Page.