Author Nanci L. Danison

c/o A.P. Lee & Co., Ltd., Publishers

PO Box 340292
Columbus, OH

United States
614-798-1998 (publisher phone number)
Email: apleeco@sbcglobal.net or marketing@apleeco.com
nanci@backwardsbooks.com
A.P. Lee & Co., Ltd. is open Monday - Friday from 8:30 am - 4:30 pm Eastern Time (US)
Closed Evenings and Weekends
A.P. Lee supports and manages both nancidanison.com and backwardsbooks.com. All orders first go to PayPal, which sends email notification to A.P. Lee without any payment information. Sometimes that happens as quickly as this website sends you confirmation of your order. Sometimes it doesn't. A.P. Lee will then fill your order as quickly as possible, but cannot do so instantly because we are not open 24/7. Please be patient.
Also see
www.backwardsbooks.com for CDs, DVDs, and telephone recordings of workshop presentations by Nanci L. Danison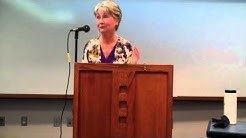 My YouTube videos are clips from live workshops or interviews and give a brief overview of some of the information I brought back from the afterlife. There are also two series of video clips in which I describe my afterlife experiences. I often respond when a viewer asks a question on YouTube.
You Tube Channel